M.Sc. Samyuktha Soundararaj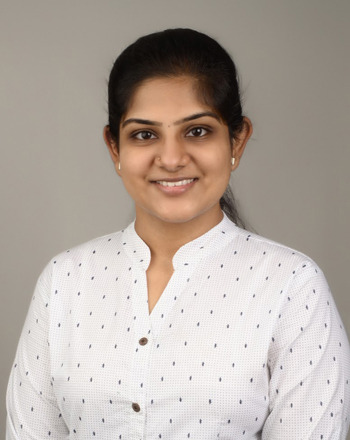 Wiss. Mitarbeiter/-in
M.Sc. Samyuktha Soundararaj
Fakultät für Verfahrens- und Systemtechnik
Institut für Verfahrenstechnik
Lehrstuhl Mechanische Verfahrenstechnik

Universitätsplatz 2, 39106 Magdeburg, G18-306
Samyuktha Soundararaj is a Research Associate/Ph.D. Candidate at the Chair of Mechanical Process Engineering at Otto-von-Guericke-Universität, Magdeburg. She specializes in Computational Fluid Dynamics and focuses on Numerical Modelling of interfacial flows in her research. Her primary research interest is to work on interface tracking methods to understand the influence of surface-active substances (e.g. Pulmonary surfactants coating the lung lining fluid) in interfacial flows.
Vita:
2014-2018 - B.Eng. in Aeronautical Engineering from Kumaraguru College of Technology, Coimbatore, India.

2018-2019 - Associate Software Engineer at Accenture.

2019-2021 - M.Eng. in Aeronautical Engineering from Madras Institute of Technology, Chennai, India.

Master's Thesis Topic: Design and Computational Analysis of Droop-Dolphin Headed Leading Edge in an Airfoil.